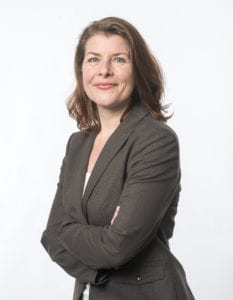 Planting Master Thesis Success!
Successful completion of my degree and production of a truly meaningful Master Thesis – that was what I wanted to accomplish when I approached Geshe Michael Roach at a DCI seminar in June 2014.
I asked him what I could do on a deeper level to successfully complete these two projects, and he told me: "If you want to achieve something, look for someone who wants the same thing and help them reach it!"
So I went home and contacted a fellow student who had told me that he had already mentally given up on completing his thesis – and thus also on completing his degree! Knowing this inspired me even more to help him.
Starting in August 2014 we met once every month for four hours. We helped, inspired, motivated each other and we reported on our progress.
My thesis was a quantitative social sciences research for which I used a standardized online questionnaire. I wanted a lot of people to complete it, so I started grabbing for every questionnaire that I could get a hold of and completed them all. By "pure accident" a lot of questionnaires to complete came my way in that time.
Then, in June 2015, I put my own questionnaire online. My scientific advisor had told me: "Petra, your questionnaire is exceptionally long. I think, if we get 100 completed questionnaires we should be happy."
100? No way! My secret dream was 500 fully completed questionnaires. At the time, that seemed a bold number.
I sent individualized mails to all eligible people I knew, inviting them to participate. That was the easy part. The hard part was getting the email addresses. My target persons were Life Science experts in research and industry. I tried a lot of sound scientific ways to distribute my questionnaire.
I reached the magical 500 limit in just a few weeks. I could have been satisfied.
But by then I was so full of enthusiasm and joy and I wanted more. I wanted 1,000! And for this I needed more people in my industry. In that situation I "suddenly" had a totally wild , innovative and spontaneous idea. I tested it. And it worked.
After a short time I had a sensational 1.189 completed questionnaires with a perfect statistical distribution of my sub groups.
I was so happy! I was walking on clouds! All the following tasks went smoothly. My outside world was cooperating. Everything was just perfect.
In the meantime my fellow student had also completed his thesis and he took his final exams in October 2015. I went to his exam with him and I was in bliss. Together we celebrated his success.
My own exam was a few months later, in February 2016.
My Master Thesis received top scores and my exams went wonderfully. My fellow student came to my exams and we celebrated together. I finished my degree cum laude and I was so very happy.
My thesis paper, and the insights gained from it, still is a true treasure house in my job as a meta consultant, and it will continue to be for a long time.
I have studied the DCI tools since 2013 and I have been attending Geshe Michael Roach's seminars whenever I can. I have also been an ACI student for quite some time now.
Today, I can't even imagine my life without the wisdom from the ancient books. I am so grateful for this blessing.