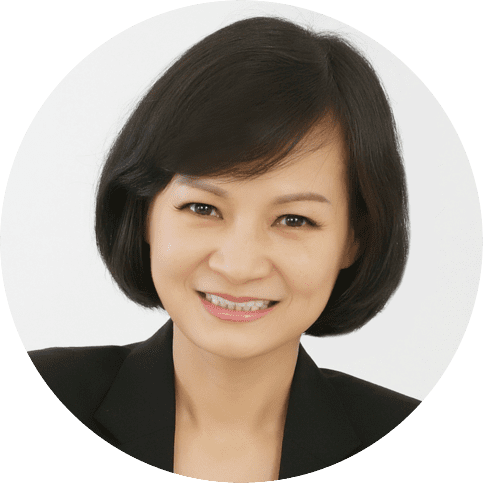 Phuong Lan holds a Master's Degree in Electronic Business and a Bachelor's  Degree of Economics. In addition, she holds an Advanced Practitioner Certificate in Neuro-linguistic programming, Timeline Therapy, Hypnotherapy, Basic and Advanced Psych-K Facilitator.
With more than 12 years of working experience with an MNC and more than eight years of training soft skills for corporations in different fields like manufacturing, trading and services in FMCG, education, health care, telecommunication, etc., helped her develop diversified experience and flexibility in dealing with varied problems from customers. In addition, with the empathy and understanding of human behavior, she can coach and guide her clients to balance their emotions and find their answers from inside. She is also one of the top therapeutic coaches in Vietnam who can heal mental and emotional issues effectively.
After learning DCI level 1 from Geshe Michael Roach in 2015, she started sharing the DCI principles to the Vietnamese in different cities in Vietnam.
SCIM Academic Session Completions: 
For more information, contact DiamondX Global Headquarters.